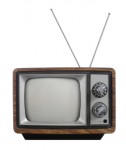 The competition between iPhone iOS and Android is fierce. Apple and Android community
is working to add more features to their systems in order to provide the more user friendly interface.
But there's a tiny eye candy on Android 2.3 (Gingerbread) that caught the attention from iPhone owners: is the screen off (block screen) effect, like an old TV tube (video below).
If you have an iPhone and liked this effect you can put it on your iPhone, if you have jailbreak.
The application is called SleepFX and it let's you set a few effects to show when turning off your screen and you can also define a sound to play with the effect. You can setup this right from setting app.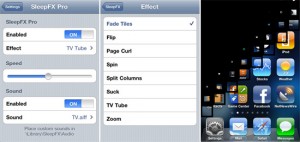 SleepFx can be downloaded from Cydia for US$4,99.

Featured, iPhone