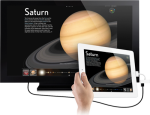 Whenever Apple releases a product update they remove some features that we think it should get in the first version. Recently the owners of the first iPad model wanted to have video mirroring, which allows you to see everything that's on iPad on a monitor or TV screen.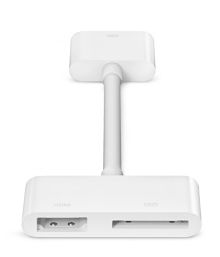 In the first iPad model and iPhone 4, this feature works only when you try to watch videos. To do this, you must first purchase the HDMI adapter from Apple. Only 2 iPad can do the live display on a larger-external-screen.
If you have the first iPad model (we are calling it iPad 1), learn how to make the video mirroring without losing quality or speed. To do this, you must be using version 4.3 or higher and jailbreak the device (see how to jailbreak it here).
After the jailbreak, you must navigate inside iPad folders (you can do this using SSH or iPhone Explorer):
Go to this folder:
system/library/coreservices/springboard.app/
Copy the K48AP.plist file to your computer and open it with an appropriate editor (on a Mac open it with Xcode.app, on Windows search for Plist Editor)
Add the "display-mirroring" property with "boolean" type and define it's value with "Yes", just like this screenshot: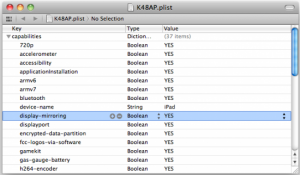 Save the file and send it back to the iPad, replacing the older one.
Restart your iPad and you're ready!
Now you can just see the video mirroring using iPad 1, just like iPad 2.

Featured