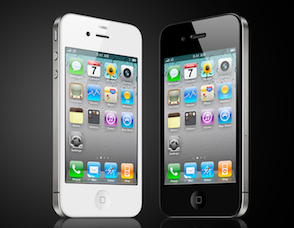 The iPhone 4 launch was a show with surprises. We watch lost prototype, blog judge fight, espionage… But in the middle of this novel Apple released the new operating system not only for the fourth model of the iPhone, but also for previous device versions. Now renamed as iOS, the fourth operating system version brings us some new features outlined here.
Left out
For the first time the first version of iPod Touch and iPhone will not receive the update and of course can't be unlocked. They are on iOS version 3.1.3 (which can be unlocked with Spirit).
The new iPhone 4 unlock and jailbreak has not been released yet (Dev-Team is testing it and should be released soon).The iPod Touch 3 version was not released.
Difference between unlock and jailbreak
There is a difference between the unlock process and jailbreak:
Unlock: make iPhone possible to use any carrier chip.
Jailbreak: install applications not approved by Apple's App Store and make operating system changes for device customization.
In some countries there's no need worry about the unlock process because carriers are doing this service by regulators order. Just take your phone to a carrier. For phones bought in countries like USA, you need to unlock in order to work on other carriers.
Before start
We do support any of the procedures explained here. If you do, you'll probably lose your device warranty and not even Apple will support it. In case of errors, you should search for help at internet forums by yourself.
Tools
Quick instructions
Before you begin, be warned that if you unlocked your device using Spirit these tools will not work. Only devices updated to the previous version (3.1.3) via PwnageTool work. There is no unlock or jailbreak for devices updated to 4.0 via iTunes.
1 – Download the iOS 4 firmware for your device
2 – Open iTunes and ignore any update notice. Backup the device listed on the left side of iTunes, right-clicking on it and select the backup option. If you're in doubt just sync it with iTunes that automatically generate a backup.
3 – Using PwnageTool or Sn0wbreeze, generate the custom firmware 4.0 pointing to the firmware you downloaded.
4 – Enter restoration mode according to your device:
- iPhone 3GS and iPod Touch 2G: enter restore mode by pressing power and home buttons until it restart. Hold up until iTunes icon appear.
- iPhone 3G: enter DFU mode using the tool. Follow the application instructions to enter DFU mode. It's important to enter this mode using the application or will not work.
5 – Click the restore button using the Shift key (Win) or Option (Mac). Point to the file generated by the tool.
6 – Wait for the update complete!
7 - Restore the iPhone backup you've done early and enjoy the new version.
Tethering
There's no information about tethering unlock for iOS 4. Seems that if you follow the same iOS 3.1.3 rules it'll work.
Bonus for iPhone 3G
You may notice on Apple's site that some features are not enabled for iPhone 3G, only for the 3GS. When generating your firmware with the tool you'll have the option to activate these features in iPhone 3G:
Image background
Percentage battery display
Multitask